Well, I'm still at it, taking one step at a time. Feeling pretty overwhelmed at the present moment. Learning new things does not come easy to me. If you've ever climbed a good size mountain you know the feeling. You start off determined, happy, enthusiastic, and ready for the challenge. About 500 ft into the climb you start asking yourself questions, Why am I doing this? Why is it so hot? Whose idea was this? Why am I trying to be fit? Why are there so many rocks? This is going to take forever! The list can go on and on. Then add kids to the mix and OH MY WORD!! It's already hard enough to keep encouraging your self then you have to encourage your kids. Talk about tough.
Well, I guess you can say I'm 500 ft into my climb of the mountain that is this blog. I started off feeling determined. I imagined all kinds of things, but as I began to climb, reality set in. I started questioning my self. Is this worth the work? Who is going to read your blog? There are so many blogs. Why does it take me so long to figure out one little technical thing online? Doubt and fear start creeping in. Thankfully I've been around the block once or twice and climbed enough mountains to know to ignore those feelings of uncertainty and keep pushing on. My result will be worth it!
Maybe you're in a season of life right now where you're feeling discouraged and defeated. You had this idea and plan set, and life came along and put some big boulders in your path and made the incline a little steeper. You're feeling the burn in those legs of yours, and you hear negativity all around you. I'm here to encourage you, though — keep taking those steps. Put that foot in front of the other. Maybe you have to slow your pace down; perhaps you have to take a breather. Doesn't mean you're giving up, doesn't mean you won't see the top of that mountain. You will get there, just like I'll be successful at this blogging business. Before you know it, you'll be just about to the top, and all those questions and doubts will be no longer.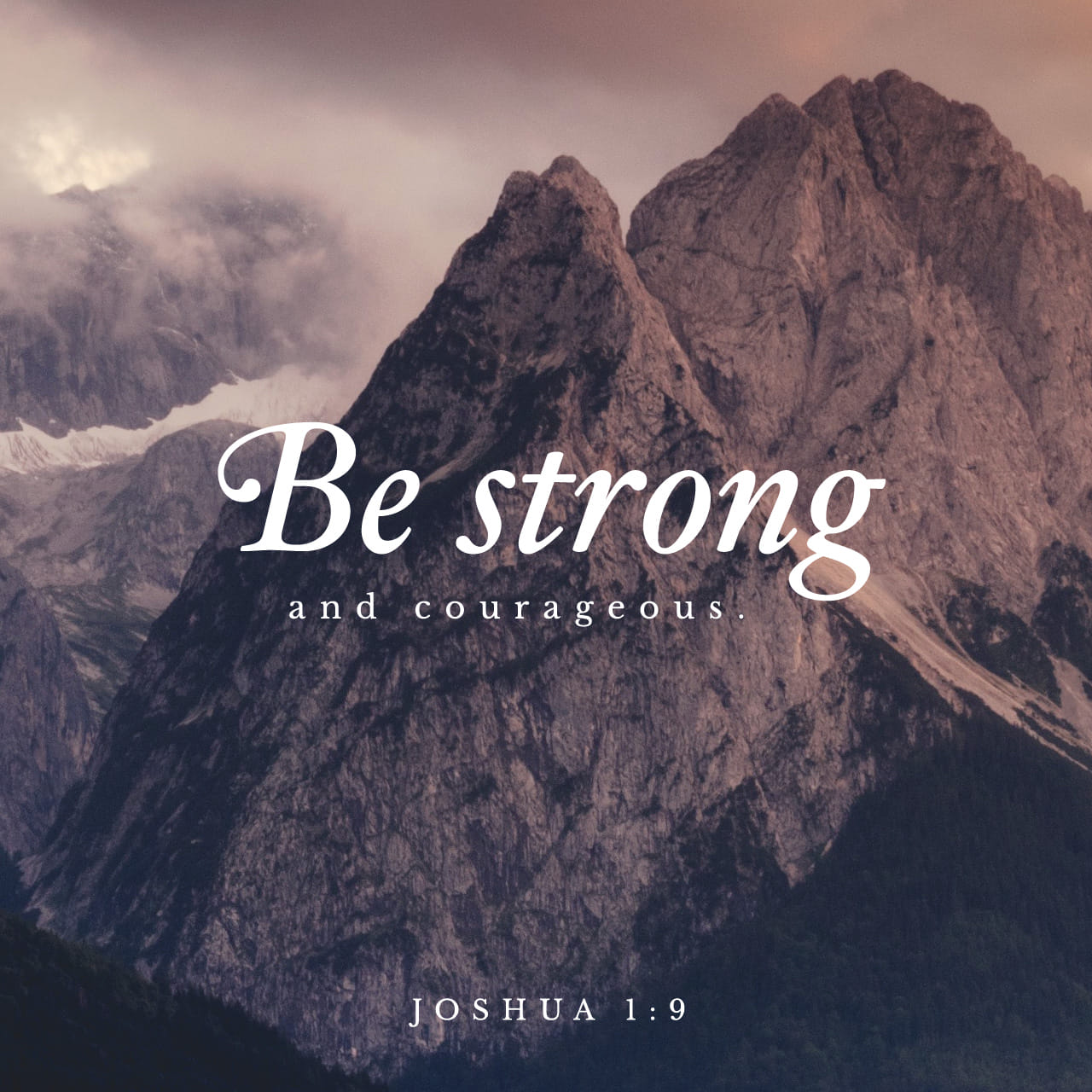 I find that meditating on scriptures can be so helpful. Be strong and courageous. You've got this!! I'm preaching to myself here. Romans 15:4 tells us to have hope and encouragement as we patiently climb that mountain and see God's promises fulfilled.
Keep pushing forward, keep taking that next step, God is right behind and in front, guiding every one of your actions. I can look at my self as a simple mom raising three boys, thinking I'll never accomplish much, but I"m going to choose to keep pushing on and staying strong. I know this blog thing is going to have many more challenges along the way, and my dreams and aspirations might seem far off, but I'm going to patiently climb and know that I'll see the summit soon.